Info terbaru Distribution Manager - Bangka Belitung - PT Philips Indonesia - Bangka Belitung, dengan lokasi penempatan di Lebih lengkap mengenai Lowongan Kerja 2013 Bank untuk Distribution Manager - Bangka Belitung - PT Philips Indonesia - Bangka Belitung simak di bawah ini dan jangan lupa bagikan info ini melalui Facebook, Twitter maupun Google+:
Advertised:04-06-13 Closing Date:04-07-13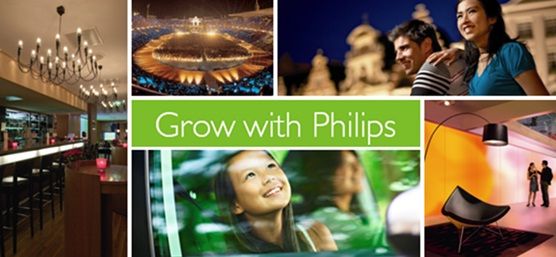 PT Philips Indonesia
Philips is the global lighting leader, a position supported by our leadership in innovation, technology and total solutions across LED and other sustainable lighting solutions, combined with a systematic approach to seeking out new market opportunities. Our ambition is to set the pace in the lighting industry as the first-choice innovative partner for the supply of creative and cost-and energy-efficient lighting solutions.

The Lighting sector focuses on innovative ways of using light to simply enhance peoples lives where they live and work in the home, at school, at work, in shops and public places, as well as on the road. Projects in Indonesia include the National Monument in Jakarta, Suramadu Bridge in Surabaya, Mayor office in Palembang, Toll road of Surabaya-Mojokerto, etc. The main Lighting theme focuses on See What Light Can Do and puts the emphasis on the lifetime of comfort for the eyes and extends to creating the right ambience and controls for LED lighting in the home; and safety, energy- and cost-efficiencies, intelligent controls and switches to the total solutions approach in the urban, road, building and outdoor spaces that can create iconic buildings and installations.
Distribution Manager - Bangka Belitung
Bangka Belitung
Responsibilities:
Develop business plan and strategy in his/her assigned territory focusing on enhancing sales growth.
Ensure the achievement of monthly/quarter/annual selling out target in his/her area.
Conduct monthly/quarterly/annual business review with distributors key person in his/her respected area.
Coordinate with distributor and other related parties to ensure the successful execution of Philips marketing program in his/her respected area.
Plan, execute, and evaluate the local marketing /promotion program / new product introduction on top of national program organised by marketing department.
Identified the competency gap of distributors team (OM/DSS/DSP) and initiate and or conduct the training accordingly
Conduct field visit to gather the market information such as competitor activities, market condition related to Philipss products, and also to evaluate the effectiveness / performance of distributors team (DSS/DSP) in serving the market need.
Prepare the necessary report (BPP KPI) subject for analysis and improvement action
Maintain and develop good professional relationship with distributor.
Additional responsibility
To keep follow up the distributor account situation and ensure that all payment to Philips is made on time and transferred to Philips bank account.
Collect the market information and monitor the competitor activities in his/her area and reported to respected regional sales manager every month.
To inform, advised, serve, and follow up customer input and or complaint in order to provide the excellent service to customers.
Active participate and support other company program such as CSR (Company Social Responsibility), BIC (Business Improvement Competition), etc. related to his/her area.
Requirements:
Candidate must possess at least a Bachelor's Degree, any field.
At least 3 year(s) of working experience in FMCG company and in similar position will be advantage
Has good personality and interpersonal skill
Has an acceptable level of English language
Has a strong leadership and good coordination capability
The incumbent has to have strong drive, positive attitude, assertive and well motivated
Applicants must be willing to work in Jakarta.
Preferably Manager / Assistant Managers specializing in Sales - Retail/General or equivalent.
Full-Time position(s) available.
Note:

(Attached your recent photograph and We regret that only shortlisted candidates will be notified)

" Only short-listed candidates will be invited via e-mail/phone for Test and Interview "




Advertisement